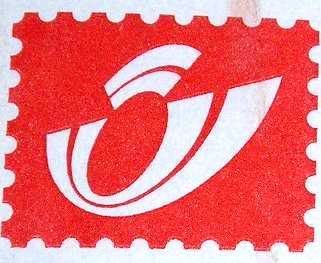 One thing I'm going to have to get used to here is the pace of daily life. In the US, I'm the one who asks for coffee, dessert
and
the check. Call it impatience or efficiency - but it's not going to work here.
For instance, I paid a visit to the post office yesterday. My first visit had already been comical enough, with me not understanding which button on the machine to push and finally being helped by a lovely old man who had undoubtedly been watching my cluelessness with no small degree of amusement.
Armed with my new knowledge, I strode in confidently yesterday . . . only to find a large number of fellow postal patrons sitting around like it was the DMV - camping out, reading, smoking, picknicking . . . .
I decided to take a ticket anyway, even if just to exercise my newly learned skill. But the number on my ticket was so much higher than the one on the screen that I decided to go to run some errands instead. A few errands and a pilates class later, I remembered that I still had my ticket from the post office. About two hours had passed. I decided to give it a shot. I only had to wait a few minutes until my number got called. While it worked out this time, I have absolutely no idea how real Belgians live their daily lives.